guppyi scorboard for Streamlabs OBS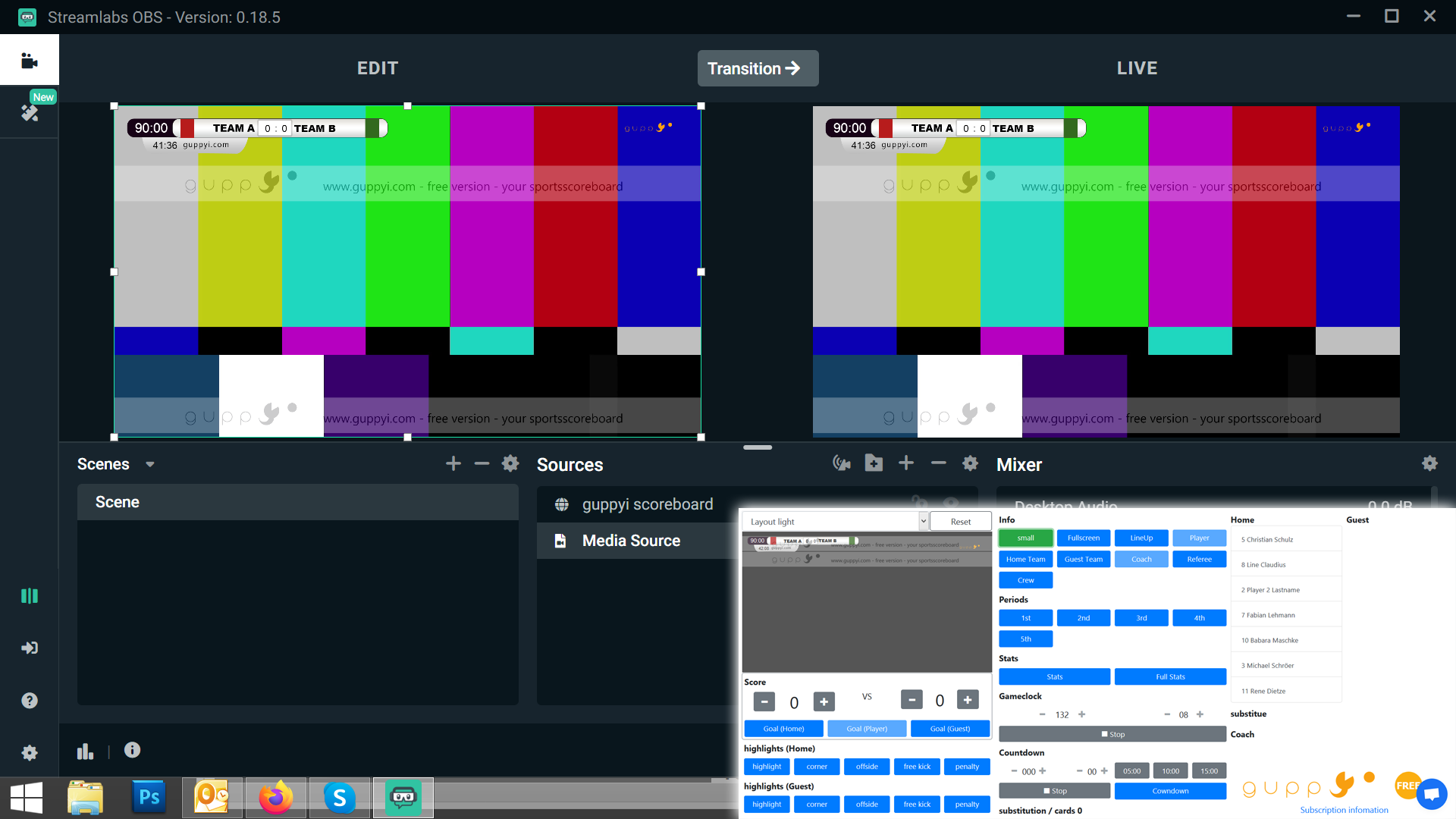 And this is how it works: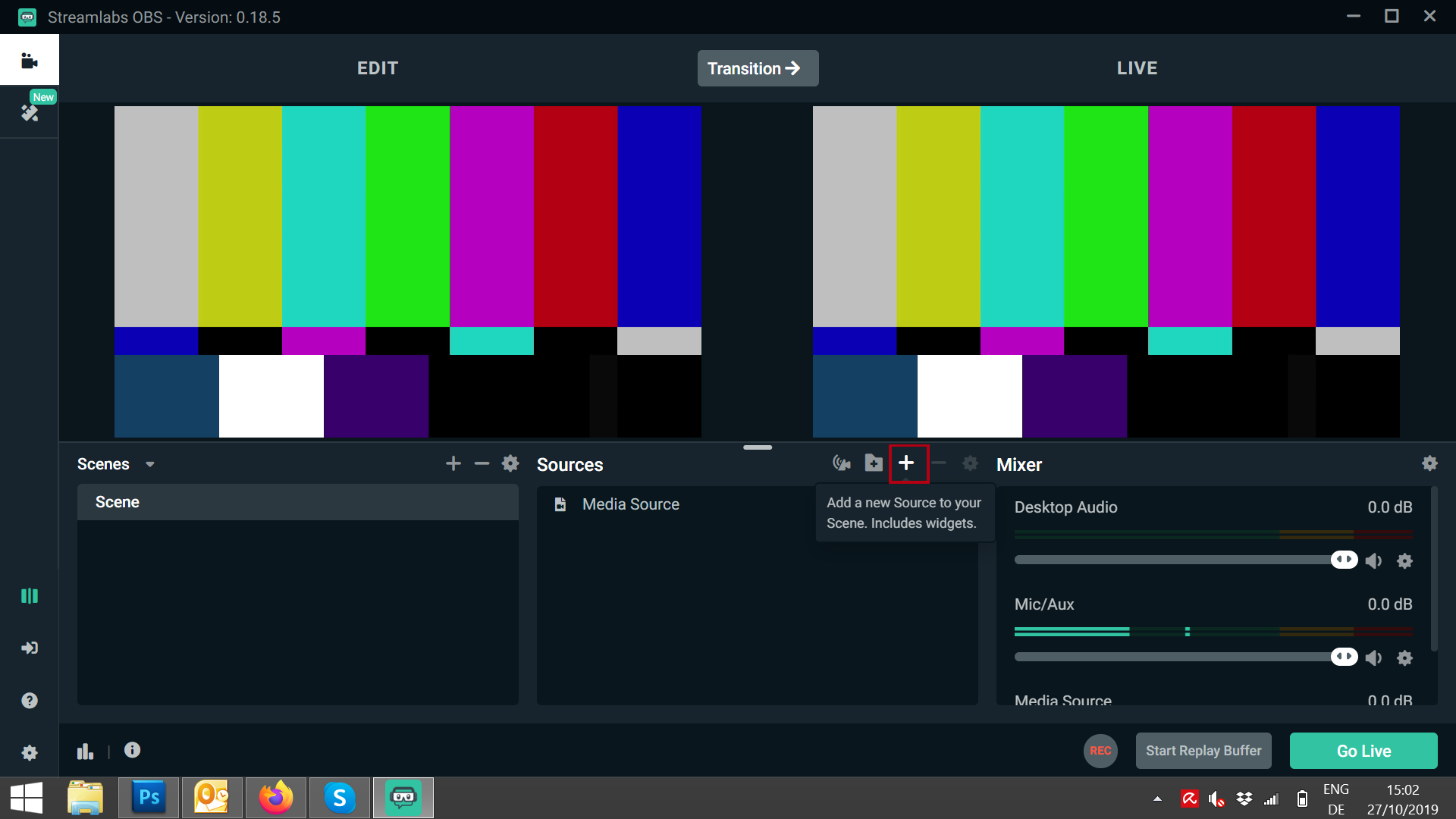 You have to add another source to the live video for your scene. To do this, click on the plus sign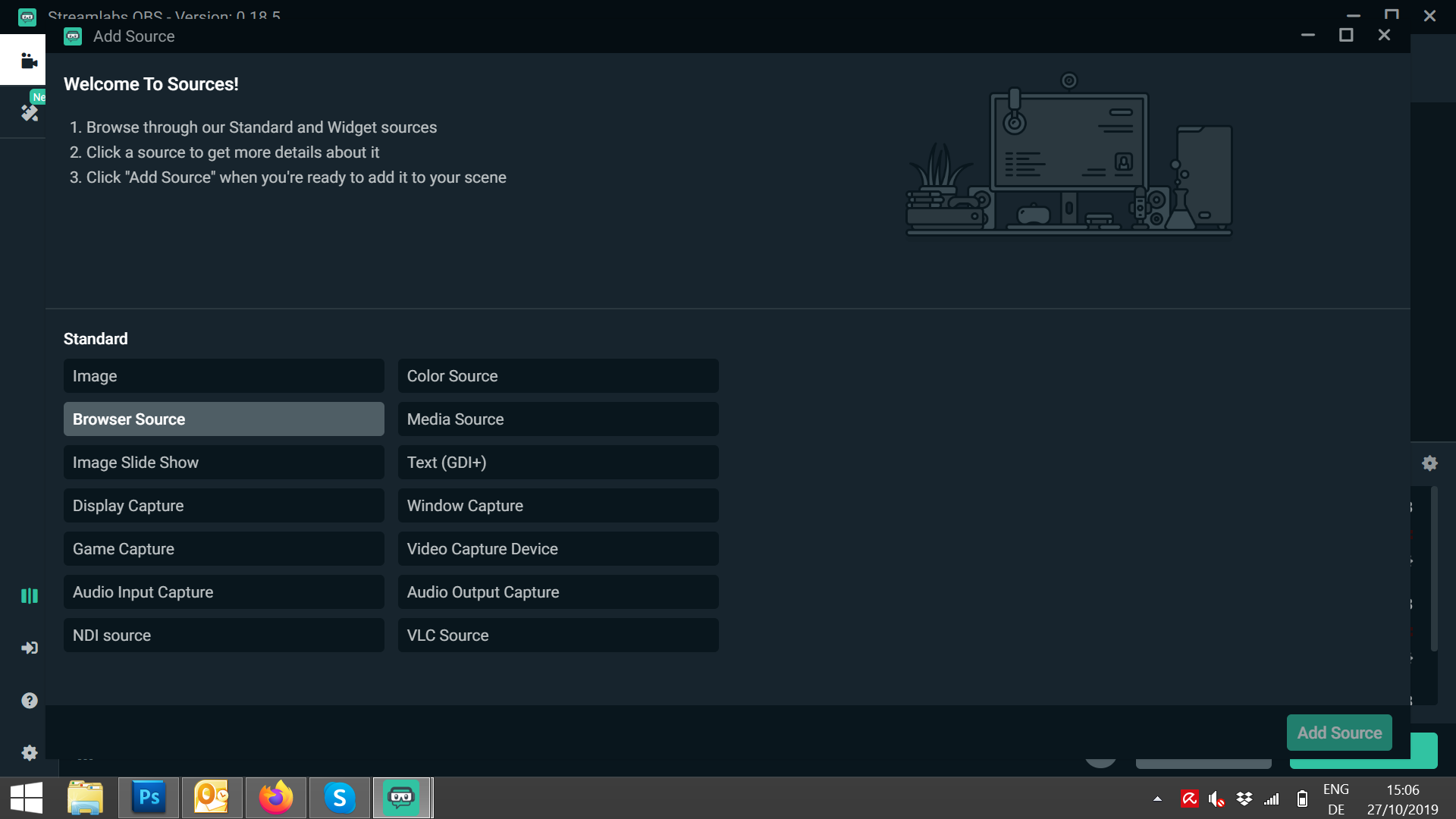 It will open a new window in which you click Browser Source and then confirm with add source in the bottom right corner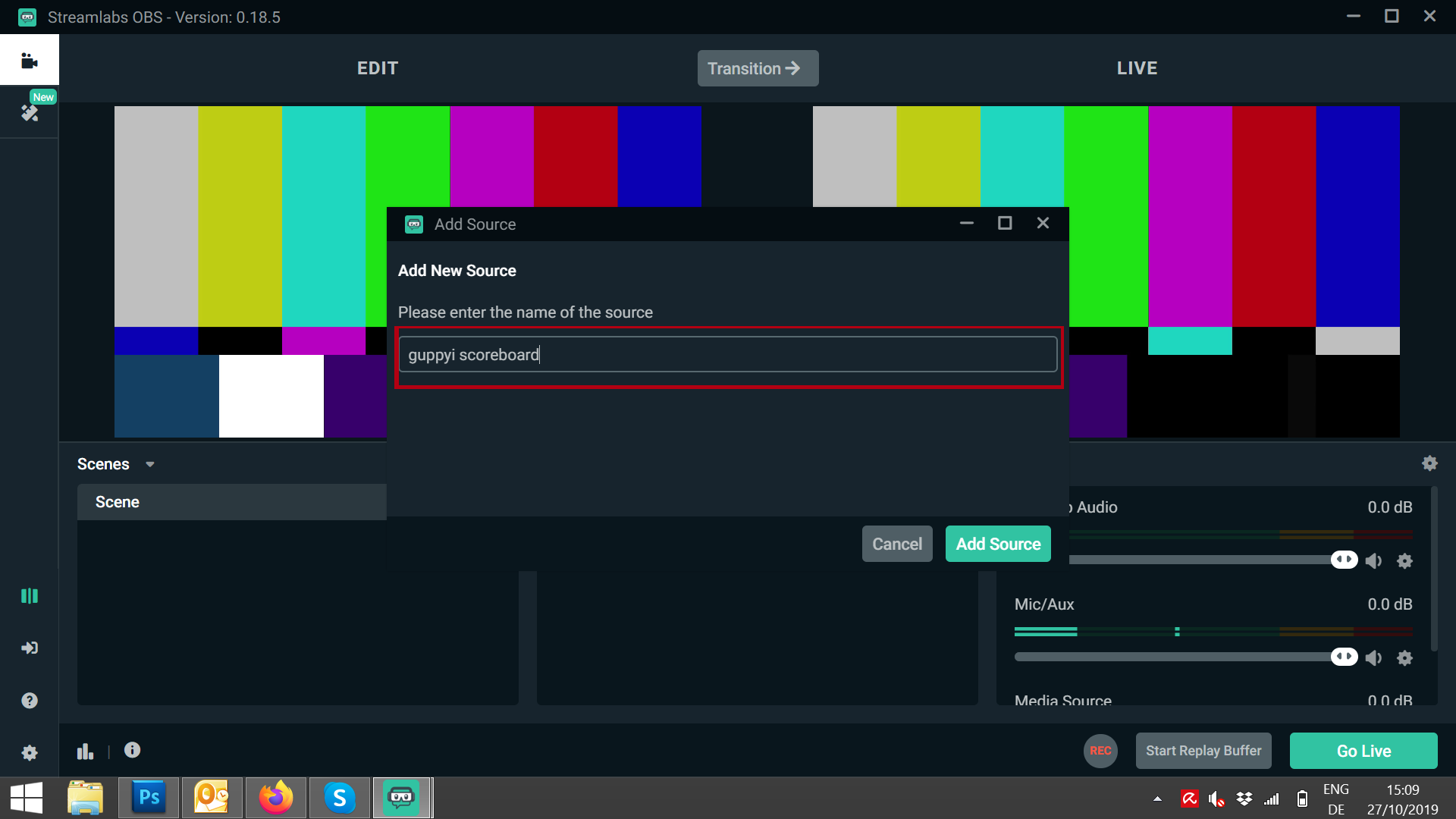 In the next step you can give the scene a name and confirm it by clicking on ADD Scene. The following window opens: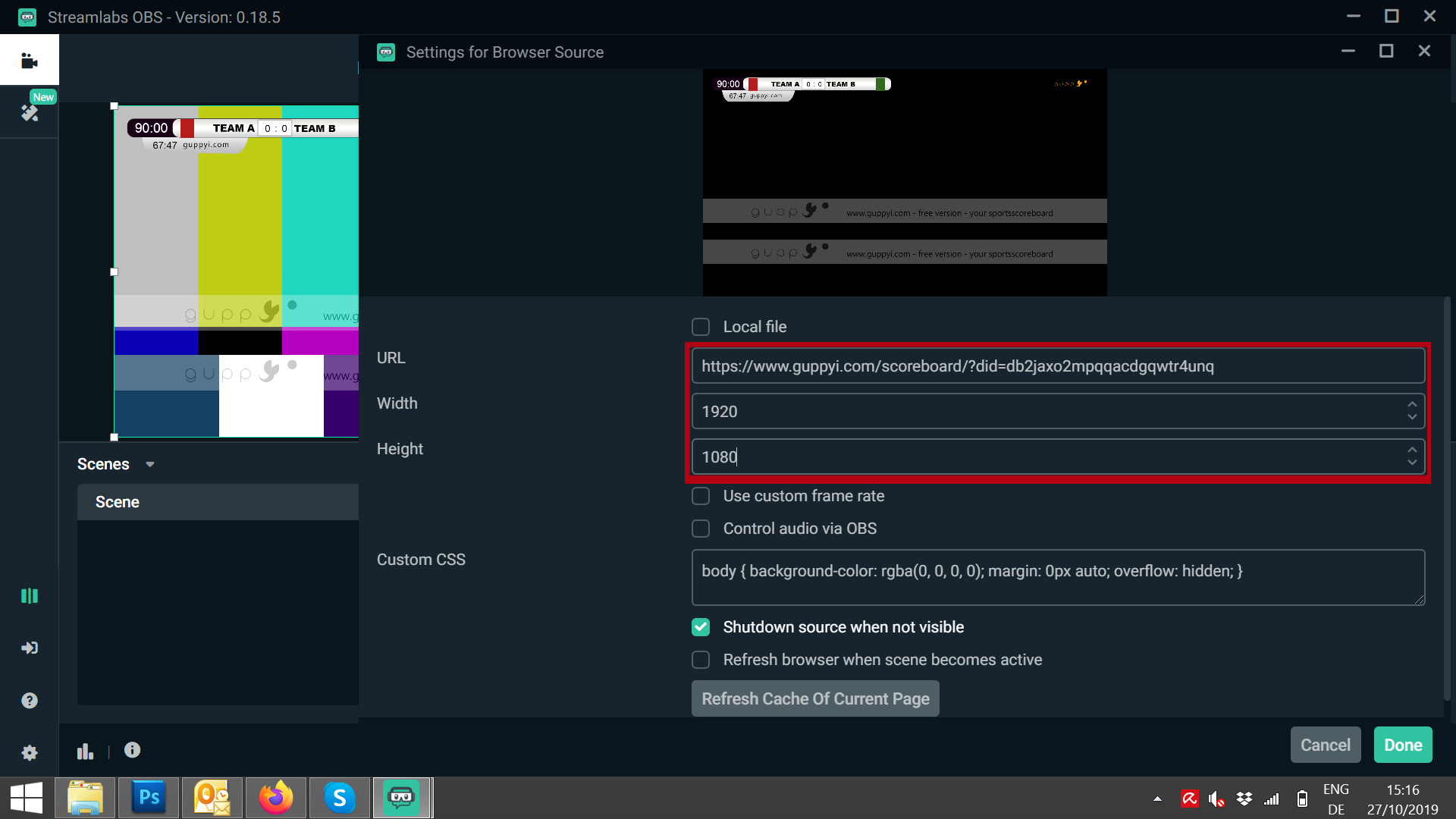 Here you enter the guppyi output url and set the size to 1920 x 1080. Here you can find your guppyi output URL (www.guppyi.com):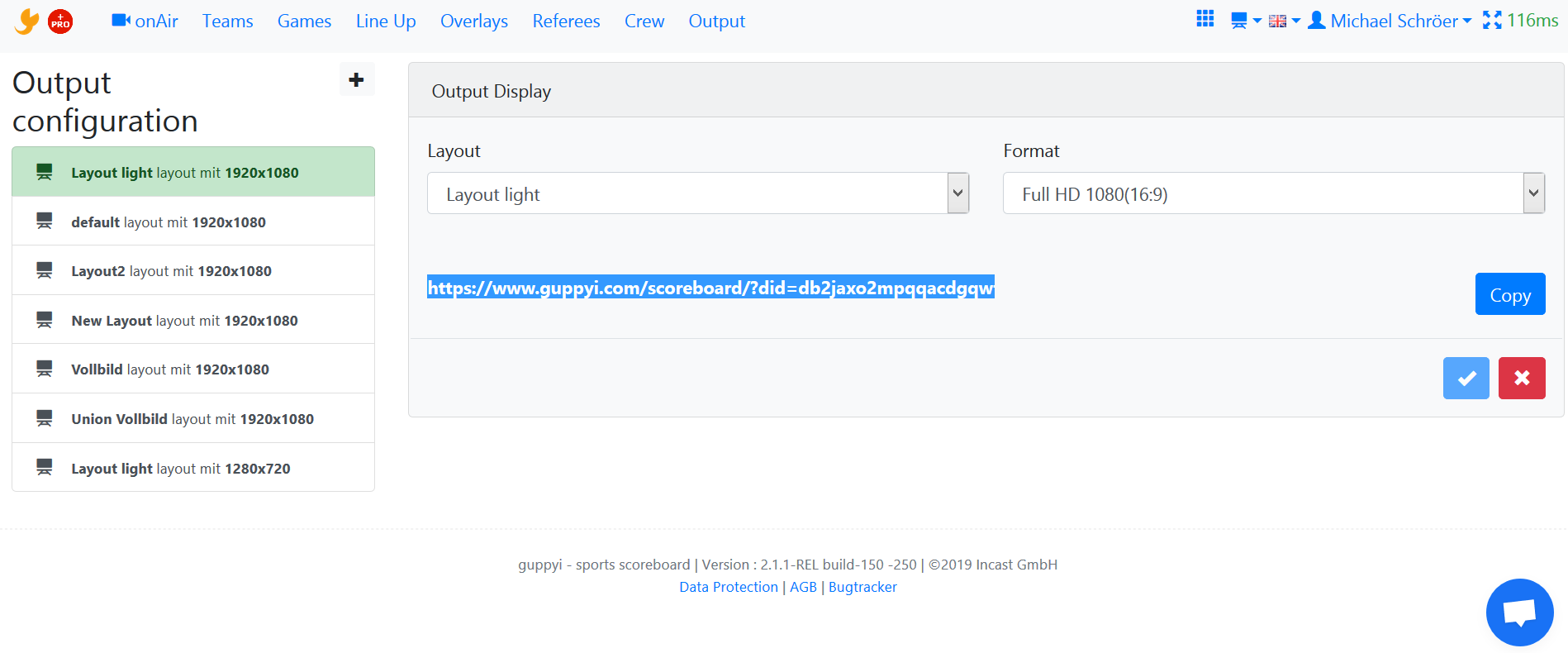 Now just confirm with "Done" and you can control the score and more with guppyi scorboard GUI.