scoreboard output for chroma keying as input for Blackmagic Atem mini video mixer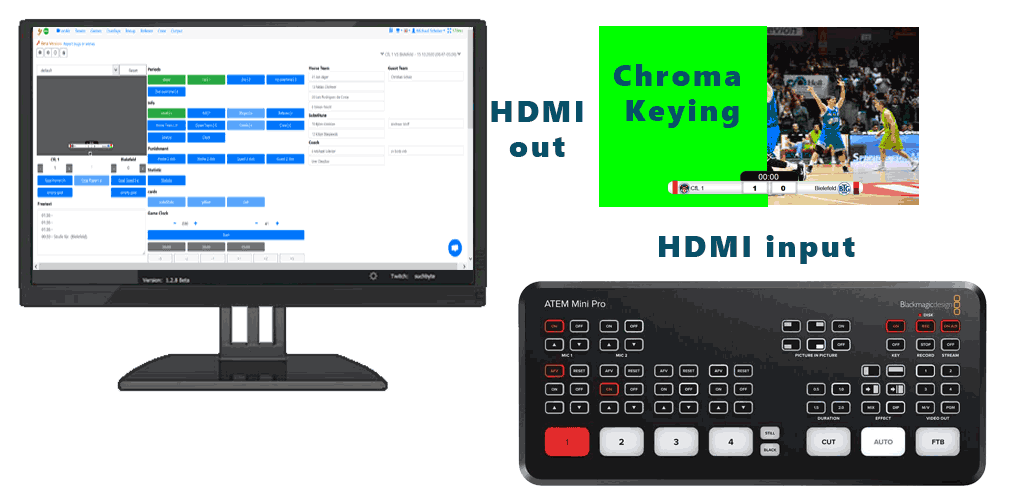 What do you need to display guppyi scoreboard with Chroma Key?
guppyi account
a computer with a second HDMI output
a video mixer with HDMI input
To output the scoreboard with chroma key, switch to output in your scoreboard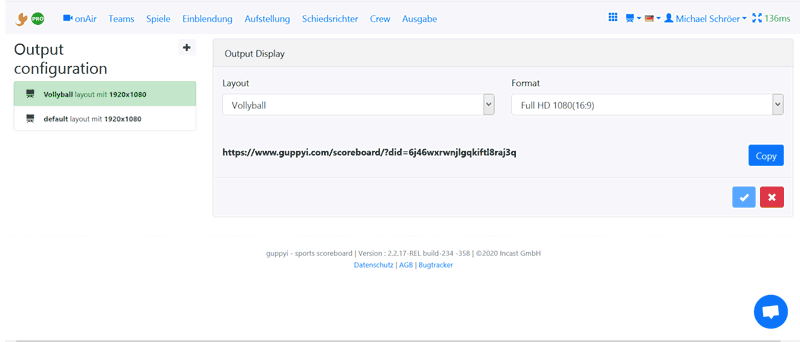 Copy your URL and paste it into a new browser window with the addition    &_bg=00FF00
https://www.guppyi.com/scoreboard/?did=fgaj2kmlgszns0otfe4wnpau&_bg=00FF00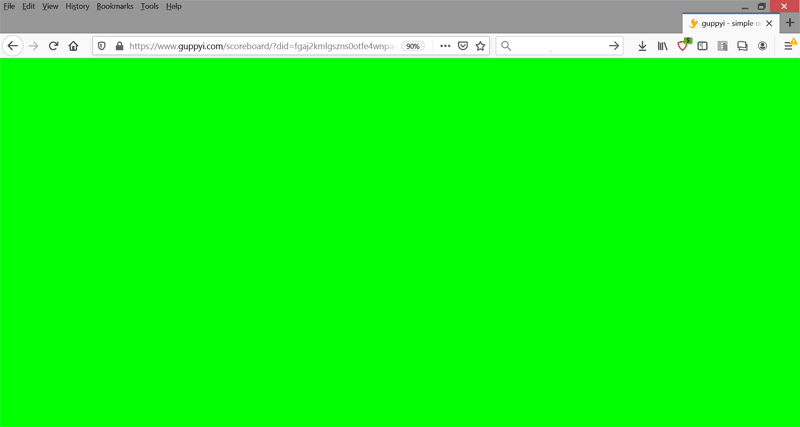 It's simple to connect an external computer to your ATEM switcher using the HDMI output of the computer.
Keying is easy as the green is computer generated so it's a very flat color that's easy to key. Drag the browser window to the ATEM Mixer.